Magazine concept & design
Doxa is a folk magazine. Each issue deals with one subject exploring different aspects of it. We asked a question in the street and without knowing, the reactions of the speakers will constitute the summary of our magazine. From a personal opinion comes a general reflection. The first issue talks about woman-object, a polemical theme. We have selected in this issue several subjects such as the instagram phenomenon, censorship, love-dolls, diktats of beauty, feminism, or the instrumentalisation of women.
Doxa est un magazine de société. Chaque numéro traite un seul et même sujet en explorant différents aspects de celui-ci, il commence par une question posée dans la rue. Sans le savoir, les réactions des intervenants vont constituer le sommaire de notre magazine. D'une réponse anodine découle un article transversal. D'un avis personnel découle une réflexion générale. Le premier numéro s'intéresse à la femme-objet, thème polémique s'il en est. Nous avons sélectionné dans ce numéro plusieurs sujets tels que le phénomène instagram, la censure, les love-dolls, les diktats de la beauté, le féminisme, ou encore l'instrumentalisation de la femme.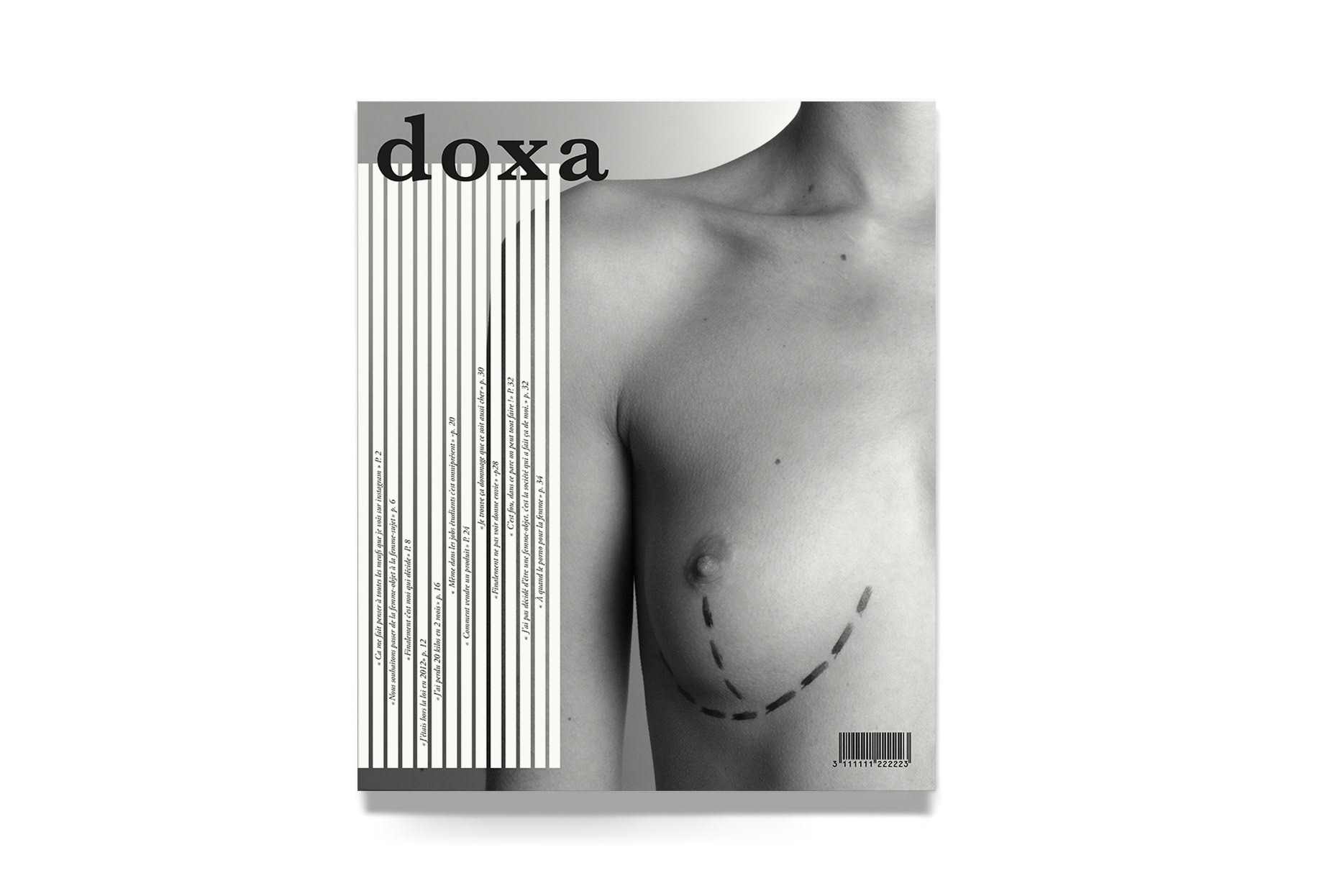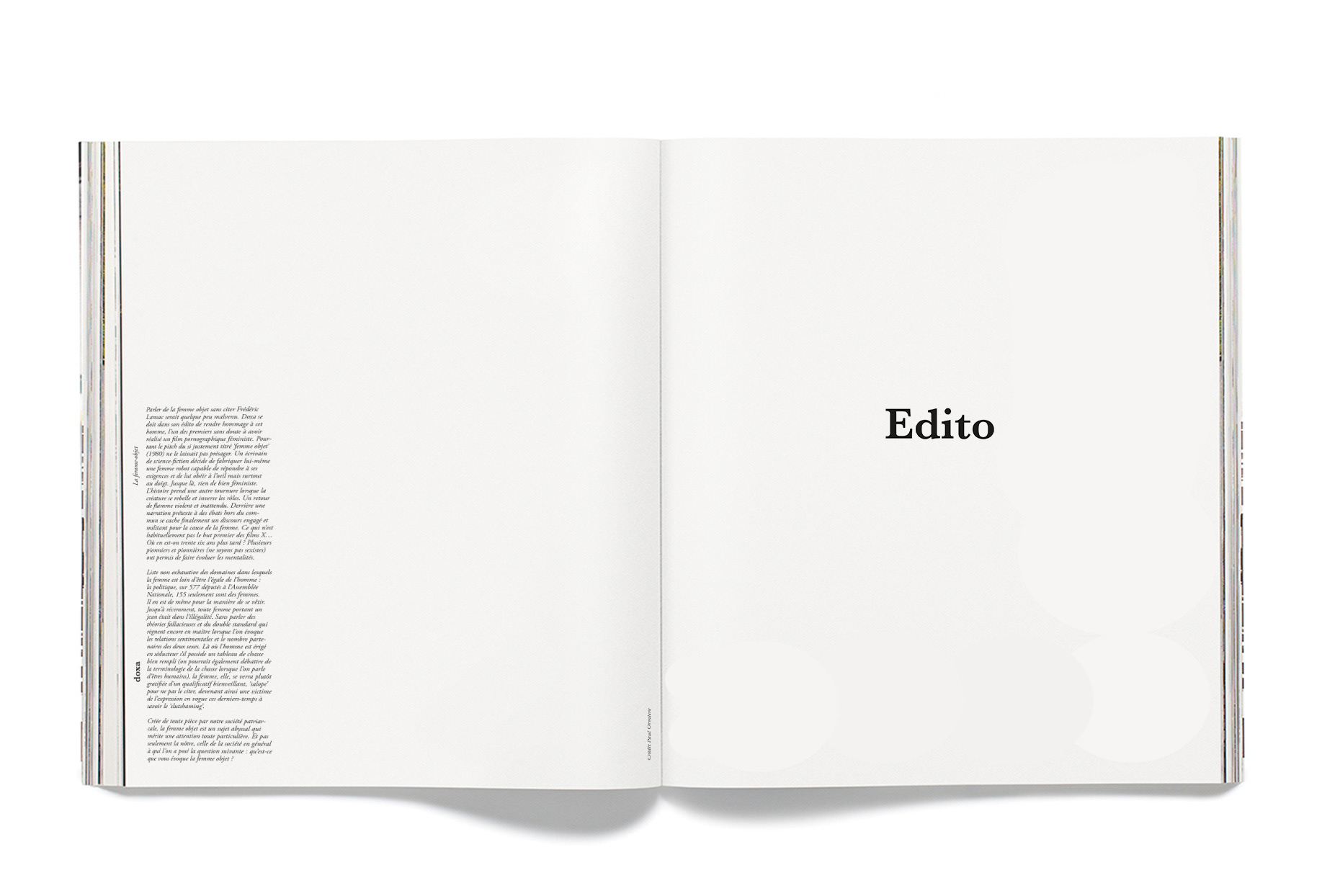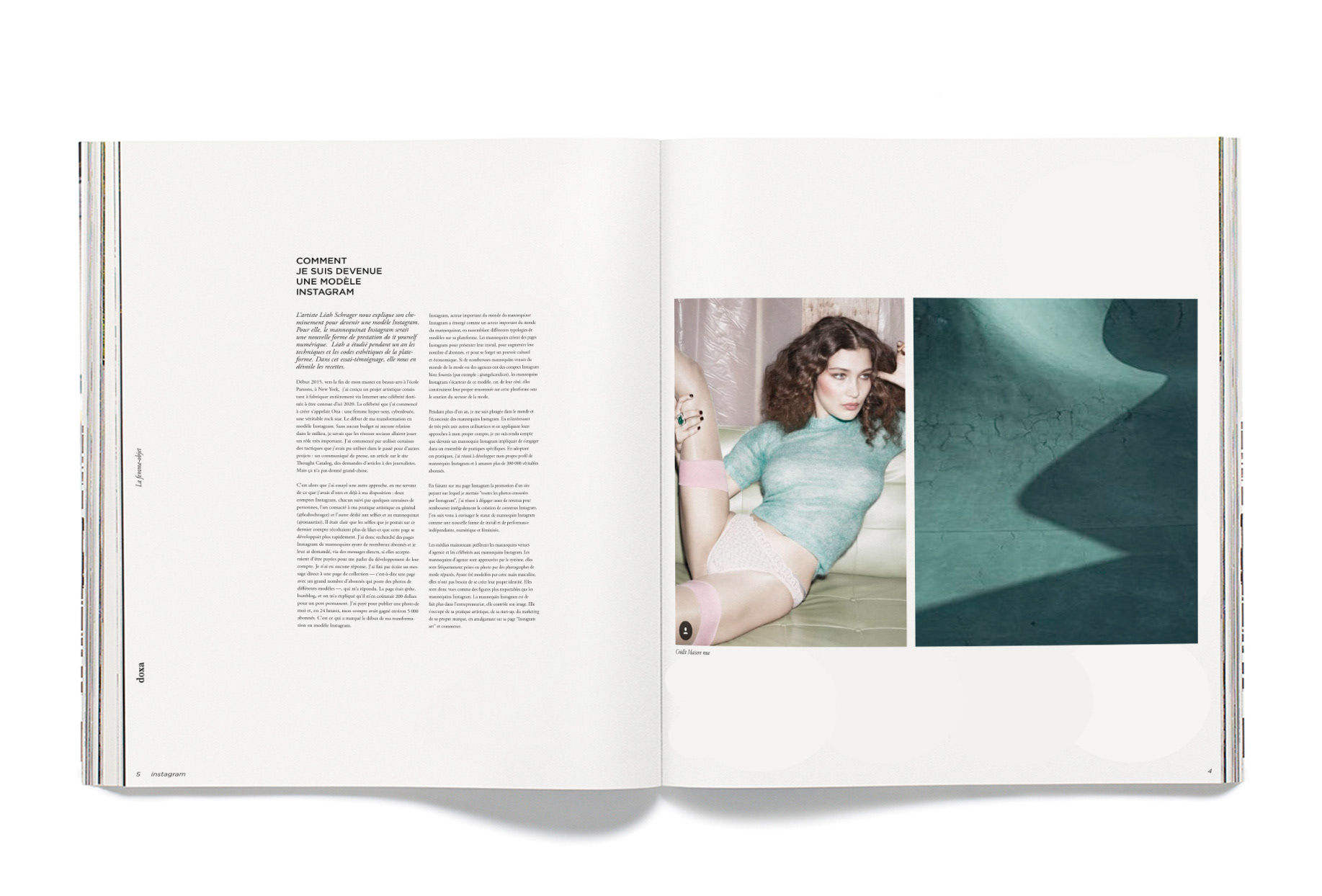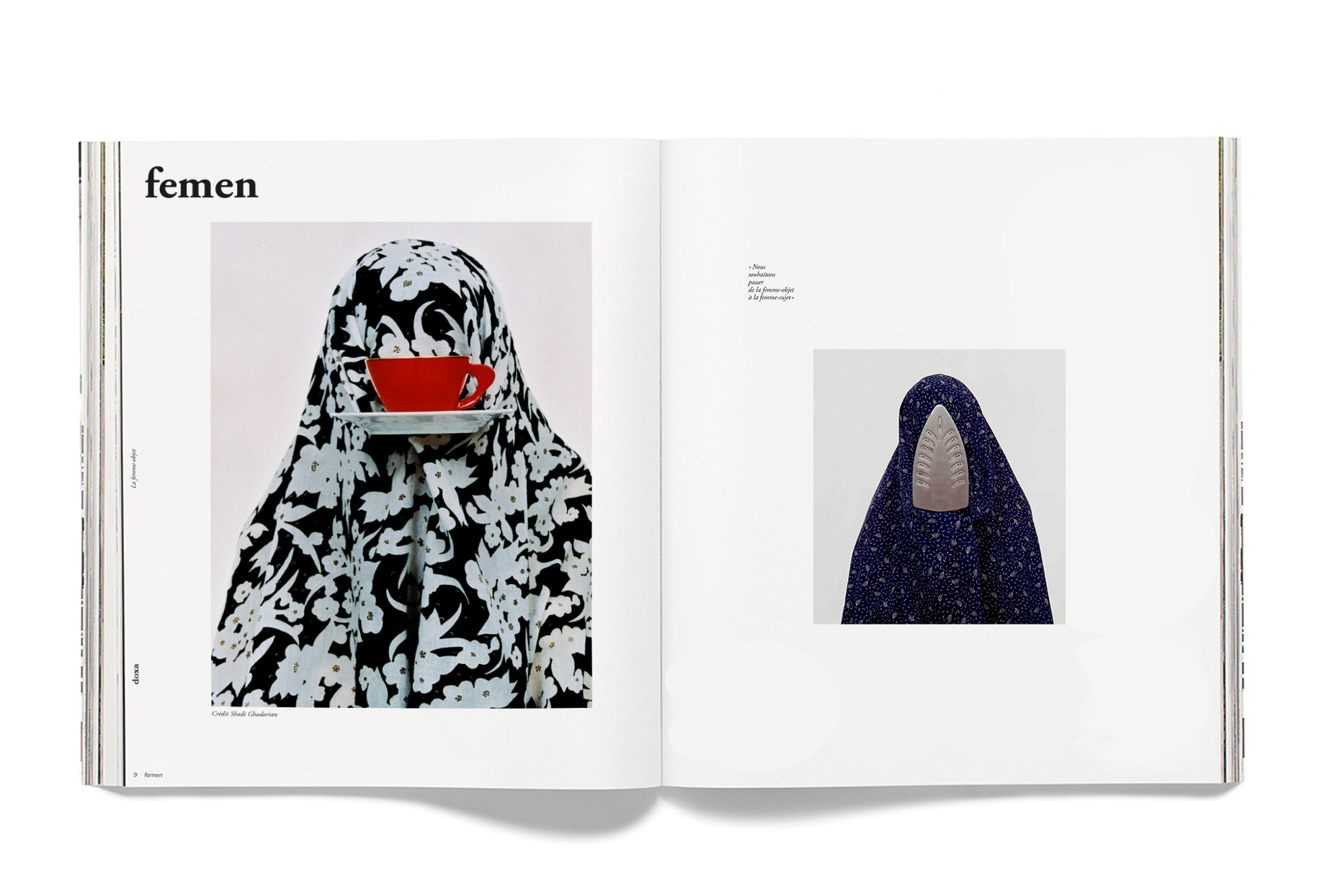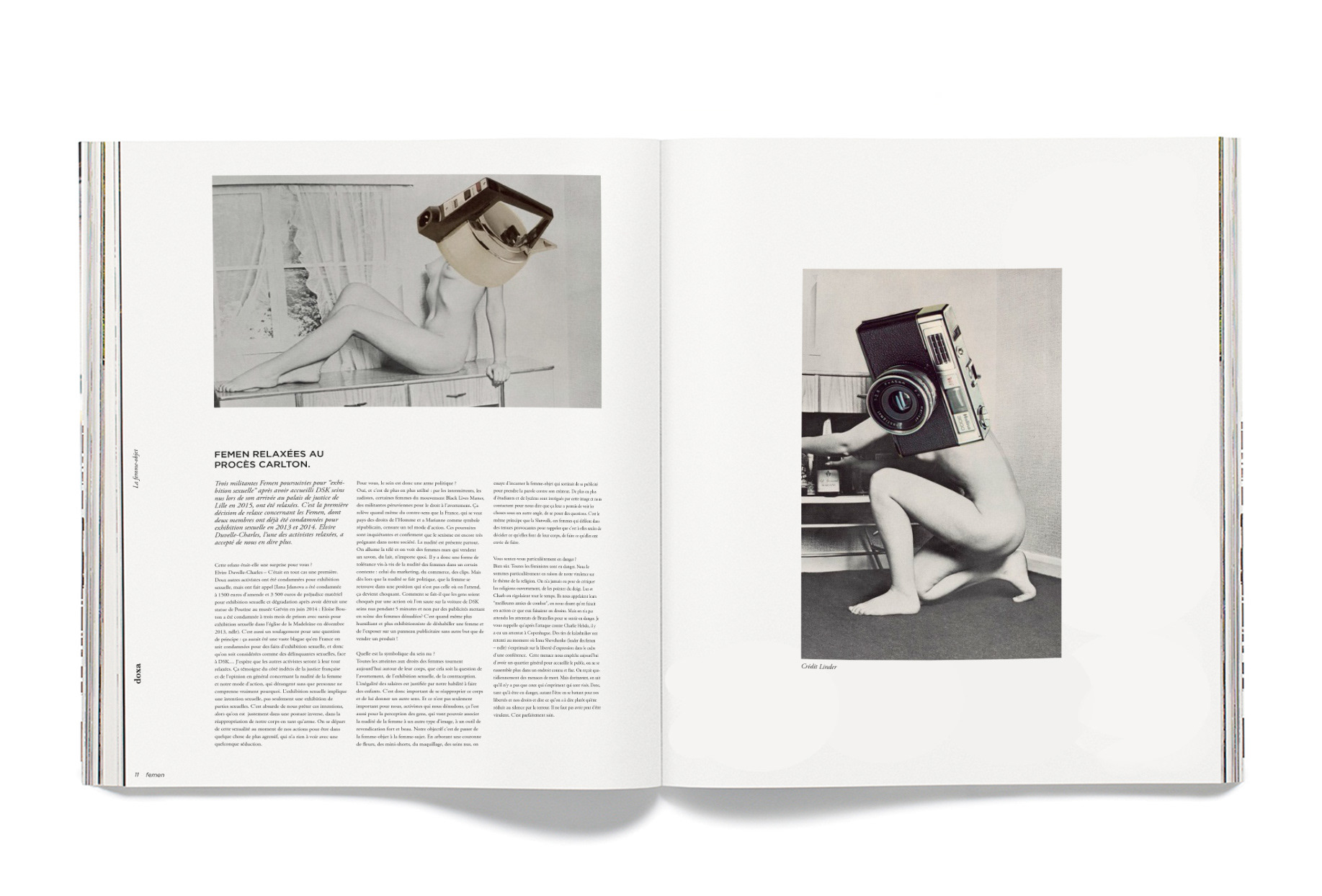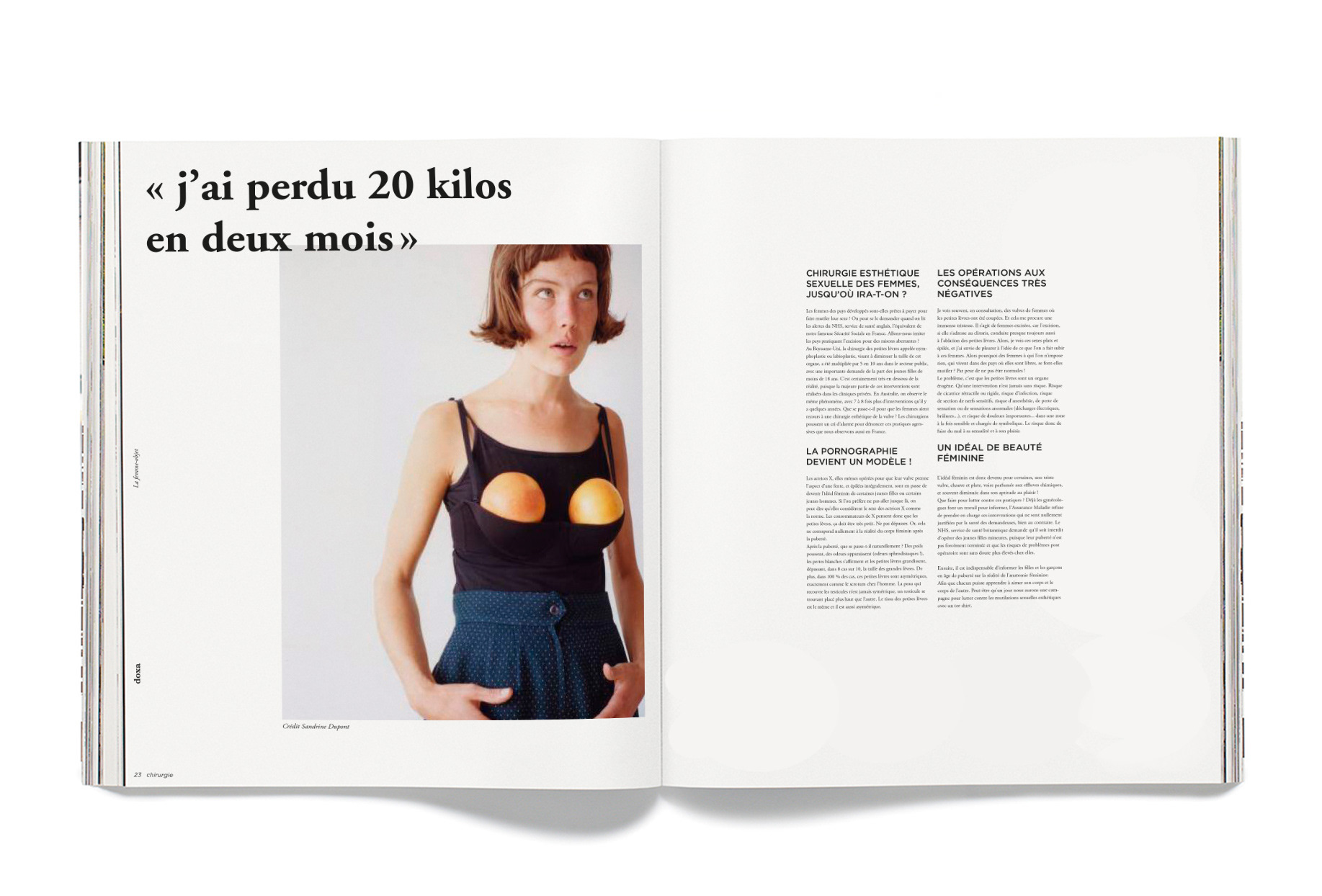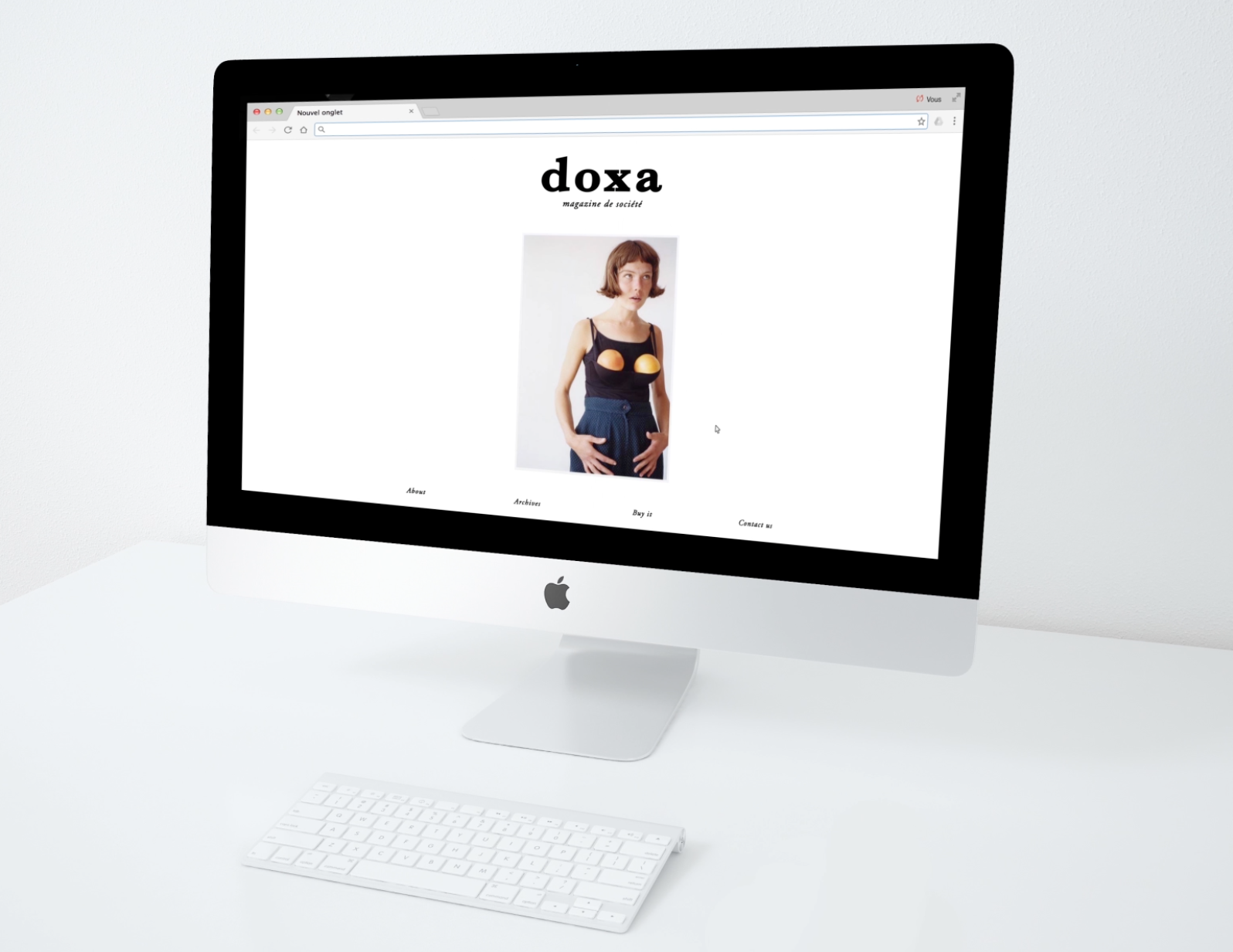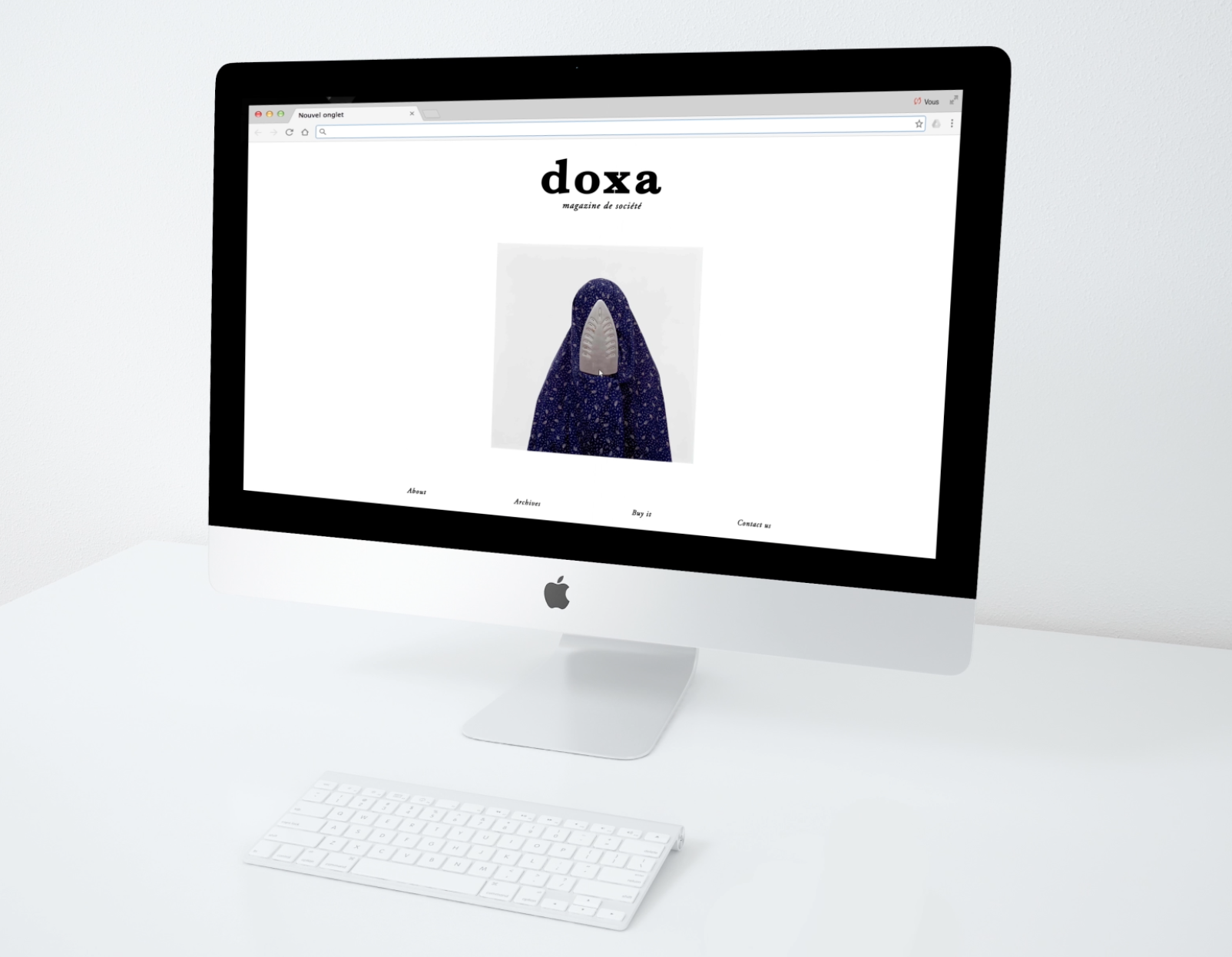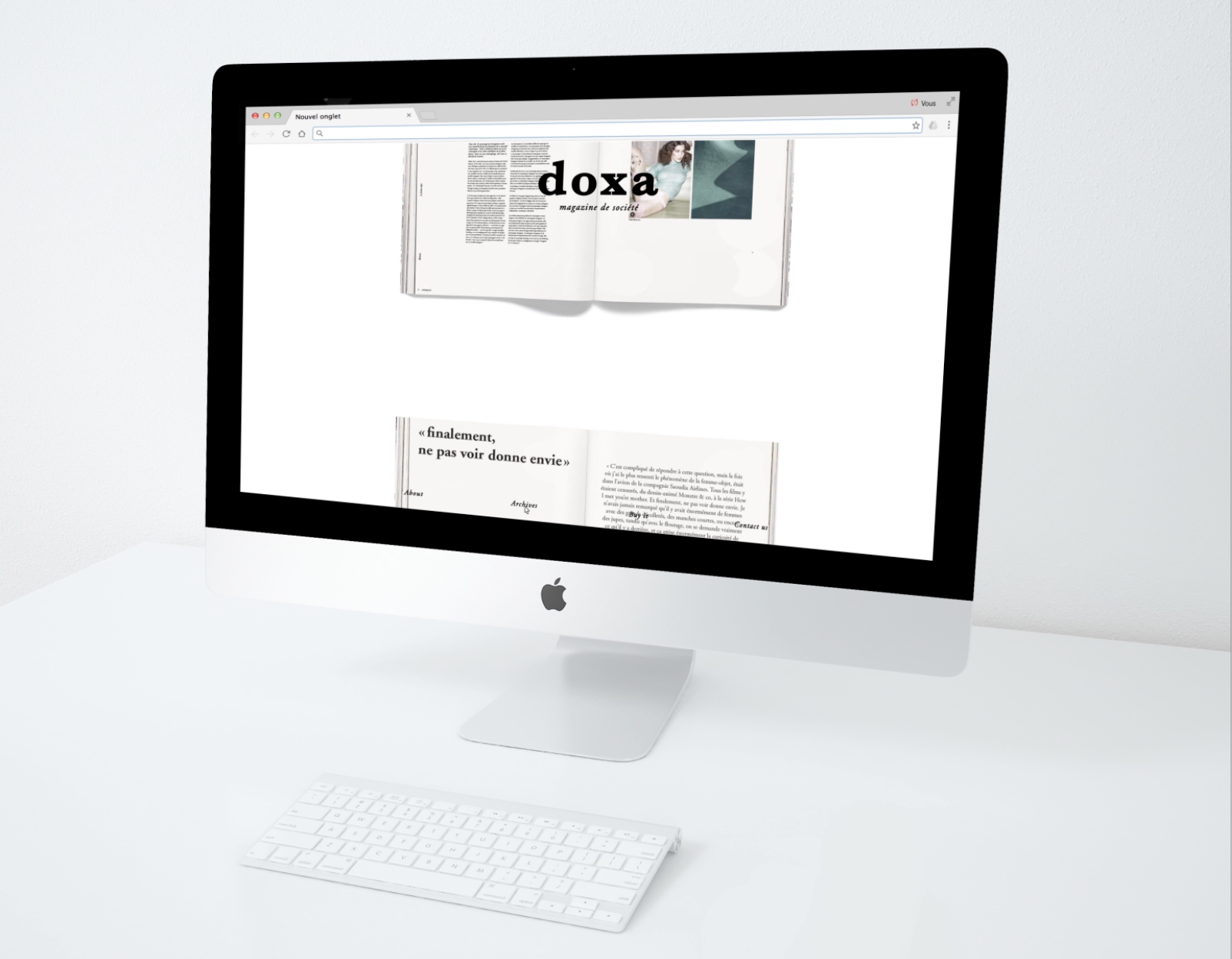 Work with Hannah Agid - Penninghen